Vet makkelijke ovenschotel uit de voorraadkast
Een gerecht dat snel klaar is met producten uit je voorraadkast en de vriezer. Weinig snijwerk op een uitje na. Iemand die later of eerder moet eten? Dan maak je het t/m stap 8 en doe je het later nog even in de oven.
Wat heb je nodig?
1 ui, gesnipperd
1 grote knoflookteen, fijngehakt
1,5 eetlepel italiaanse kruiden
1 zak Gegrilde groente (diepvries, Bonduelle)
300 gram pompoenstukjes (diepvries)
2 blikken tomatenstukjes
1 eetlepel balsamicoazijn
1 klein blikje linzen
2 bollen mozzarella*
wat chiliflakes (pas op die zijn heet)
Orzo (romige pastarijst) of pasta erbij.
Hoe maak je het?
Uitje fruiten
Knoflook kort even meebakken
Italiaanse kruiden erbij
Zak gegrilde groente en de pompoenstukjes. Even kort meebakken.
Tomatenstukjes erbij
Balsamico azijn
Voeg op het laatste de linzen toe. Die hoeft maar heel even warm te worden.
Kook ondertussen de orzo of de pasta. Wij deden de orzo er los bij. Je kunt de orzo of pasta ook door het groentemengsel doen en mee in de oven zetten. Kook de pasta dan wel echt maar nét beetgaar.
Doe alles in een ovenschaal en zet 15 minuten onder de grill (180 graden) tot de kaas gesmolten is.
Garneer met wat verse basilicum als je hebt. En anders met wat oregano.
Variatietip:
Ook lekker met spinazie.
Paprika is er ook lekker doorheen.
*voor mozzarella in een salade gebruik ik het liefst buffelmozzarella, die is wel wat duurder. Maar voor een ovengerecht kun je de gewone variant gebruiken. Net zo lekker.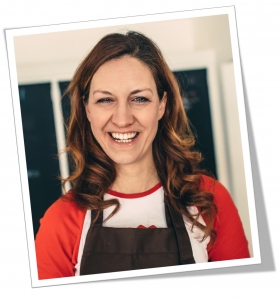 Spreekt dit je aan en wil je niks missen van de tips en recepten van Plien's? Schrijf je dan hier in voor Plien's Nieuws. En op Insta of Facebook kun je me volgen voor nog meer inspiratie en tips over gezond eten op een makkelijke manier!